The enchanting handheld puppets by APONI
This project was created to frequently perform in hospitals and hospice. Performances can take place even when only a few actors are available.

Nic Romm has fully dedicated himself to this project and passionately manufactured lovely sculpted handheld puppets.

The young patients just love the mouse (played by Nic himself) and the fat little caterpillar. Both of them as well as the flowers come to visit the children directly in their rooms in the event that they cannot participate in the performance.

APONI's hand puppets are lots of fun for adults and young ones.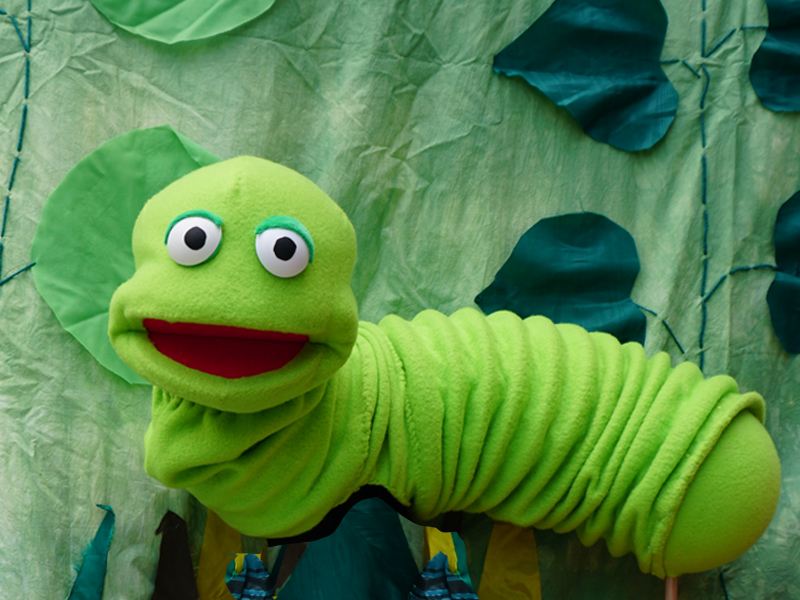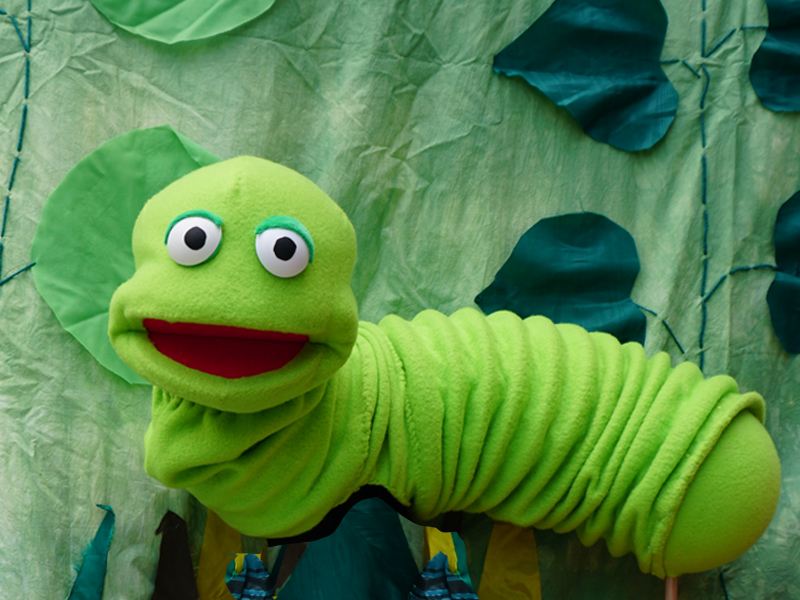 Nic the Hand Puppets creator
Nic made his first experiences with puppetry and creating hand puppets in the late 90s in Cologne, Germany, where he realized ideas for puppet shows for TV and internet with a group of friends. His interest in puppets and puppet making continued on long after the group disbanded in 2003, and in the following years, Nic was repeatedly involved in film school projects involving puppets. That's how he brought this passion along with him to Namu; in the beginning, with simple hand puppets, which offered a complementary flower choir for the performances of the ensemble. Then the idea was born to create a puppet theater version of the complete Aponi story. After an intensive production phase to create the new puppet ensemble, this colorful cast was then brought in to dance and sing in children's wards in December of 2019.